In the latest episode of Keeping Up With The Chopra-Jonas Romance, our man Nick Jonas has flown into India with his family on Friday. The family is reportedly in Mumbai to meet Priyanka Chopra's kin here and make the rishta pakka.
According to Indian Express, PC is expected to host a party on Saturday, August 18 with the who's who of the film industry on her guest list. She has booked around 200 rooms in a hotel for the guests, many of whom will be arriving from the US.
The couple had exchanged rings on the eve of Priyanka's birthday in London as Nick reportedly shut down a Tiffany store in order to buy a ring for his lady love. The American singer had also spent time with PC and her family, including cousin Parineeti Chopra, in India earlier this year while the director of Salman Khan-starrer Bharat also dropped a massive hint regarding the same.
With an engagement purportedly scheduled for this weekend, wedding bells are not too far for the Indo-American duo. The addition of some firangi flavor to this big fat Indian wedding is set to throw up some interesting scenarios that we totally expect to ensue at this do.
Nick Jonas PC sangeet performance
We've all been a part of one of those grand sangeet ceremonies (if you've not, wait till one of your rich friends gets married). While it'll be comfort zone for PC's close friends and her Punjabi family, Nick's performance is the one we're eagerly looking forward to! Will he be the sidekick while grooving to Desi girl or will he be the horse-riding groom singing Tenu le ke mai jawanga? Questions, questions…
Parineeti being the 'extra' bridesmaid
As much as we would like to avoid it, the first person that comes to mind in PC's family is her actress cousin Parineeti. The long-lost sisterhood suddenly came to life during Nick's last visit to India when the entire Chopra gang was seen vacationing with their foreign guest in Goa. One could not miss how much Praineeti was trying to butter her sister, who is an international celebrity now. We won't be surprised if she plays the role of that dulhe ki saali who gets more pictures clicked during the wedding than even the bride. Extra much?
Jonas' eating pani puri at the reception
If not 56, we expect at least a couple of dozen food stalls to accompany the free flow of alcohol at this Anglo-Punjabi wedding. And if the Jonas' think that they'll get to have a say in the menu, let us tell you that they are completely mistaken. They will have to do with the paneer chillas, tawa fry veggies and traditional snacks like the pani puri. C'mon guys, you can survive a delhi belly once in a while.
The Chopra aunties and uncles gossiping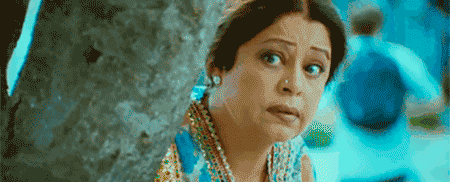 Despite all these arrangements, there will always be a disgruntled phoopa ji. Or a chachi ji who doesn't like what Nick's cousins are wearing. As they say, Indian weddings are not about two people coming together, it's about two families reading the vows. Won't be surprised if the Jonas guests join in the bitching sessions too.
Ranveer Singh makes drunk video, again
During the Sonam Kapoor-Anand Ahuja wedding, Ranveer Singh turned out to be that friend/cousin who gets smashed and has to be dragged off the dance floor. With a lot of love (at least on social media) between our favourite Bollywood actor and our favourite Bollywood (not so anymore) actress, expect the Padmaavat actor to pull off another one of his spotlight-stealing antics. Hic.