2017 Is Rajkummar Rao's Year. Period
Trapped, Bareilly Ki Barfi, Newton — and the list continues
MW Staff
5 years ago
2 min

read
It was Dibakar Banerjee's Love, Sex Aur Dhoka that technically marked the debut of Rajkummar Rao but Abhishek Kapoor's Kai Po Che was what really propelled him to notable acclaim in the industry. Several hits and few misses later, the talented actor is experiencing what you'd call a certain purple patch.
With Trapped already achieving commercial and critical acclaim, Rajkummar this weekend stars in Amit Masurkar's black comedy, Newton that has already won the International Federation of Art Cinemas (CICAE) award at the Berlin Film Festival.
'After Bareilly Ki Barfi, here he is again stitching up a big performance full of small things: blinking, thinking, doing. He is at his most interesting when he is being quiet: he makes us watch,' Indian Express' Shubhra Gupta said after one of the media previews.
Rajkummar's career in Bollywood had largely been defined by bit roles such as Gangs of Wasseypur Part 2, Talaash and Queen, imparting him a niche identity. The identity of an extraordinarily distinct actor who can perform exactly what's being asked for.
That feat would ring in the memory of a certain Nawazuddin Siddique, but Rajkummar is unlike him too. The Citylights actor has the unique ability to portray roles from any part of the country in whatever manner demanded; from Ragini MMS to Aligarh to Shahid.
And despite this labeling, the actor has ensured he doesn't become a niche actor with roles like Dolly Ki Doli. And this year he seems to pepper his filmography with further variety. Apart from Trapped and Newton, he was seen in Raabta — of which he was undoubtedly the best thing — and the hilarious Bareilly Ki Barfi.
"Rajkummar Rao is in superb form and pretty much chews up the scenery each time he's on the screen. His performance is in all in the little touches: the accent, the body language, slipping from the soft-spoken Pritam to the obnoxious 'rangbaaz'. He's got it all down to the last detail," Rajeev Masand had said of his performance in the latter.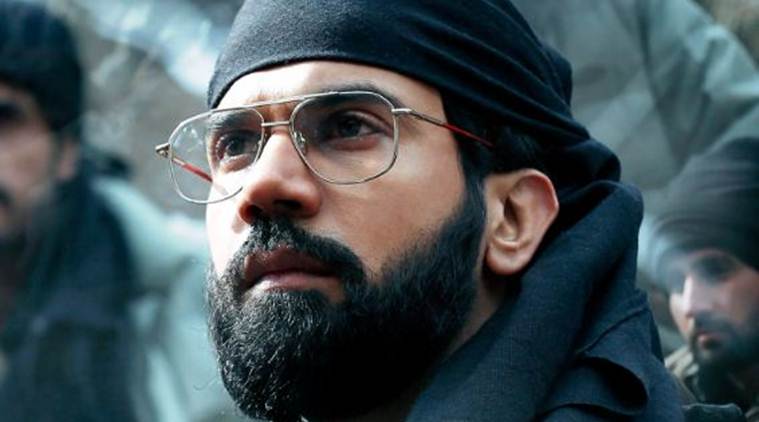 Before the end of this year, he will also be seen in Ittefaq — a remake of the 1970 Rajesh Khanna potboiler — that stars Sidharth Malhotra and Sonakshi Sinha. Also on the horizon is Hansal Mehta's Omerta that narrates the story of the infamous British-born terrorist Ahmed Omar Saeed Sheikh.
Omerta was screened in front of a packed house at the Toronto Film Festival last week and given how he's marching forward in his career, it won't be surprising if that's the case with his Friday releases on the big screens soon. Attaboy Rajkumar!
WATCH: Newton trailer
The latest from Man's World delivered to you weekly!